The latest news from Fur
RETURN OF THE PERM (Broadsheet)
29.10.2019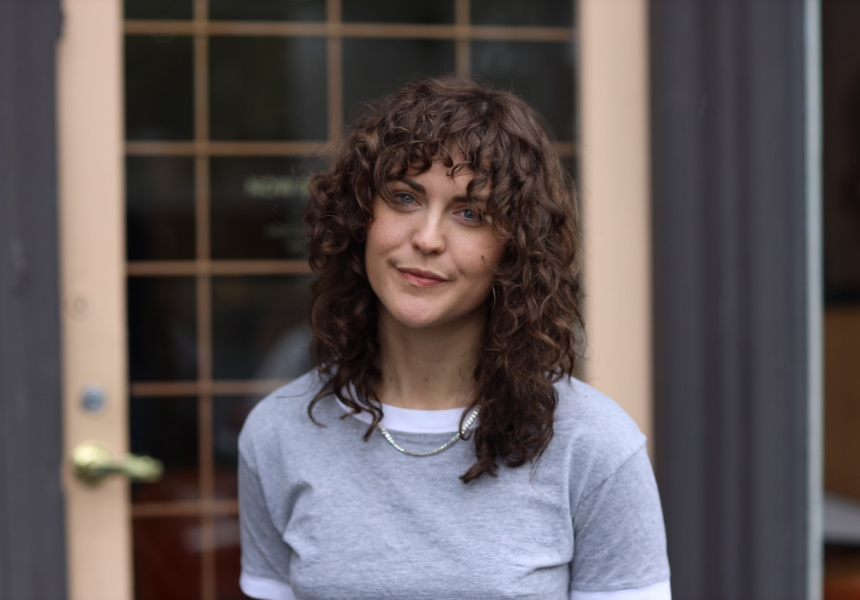 FUR Christmas Trading Hours
19.12.2018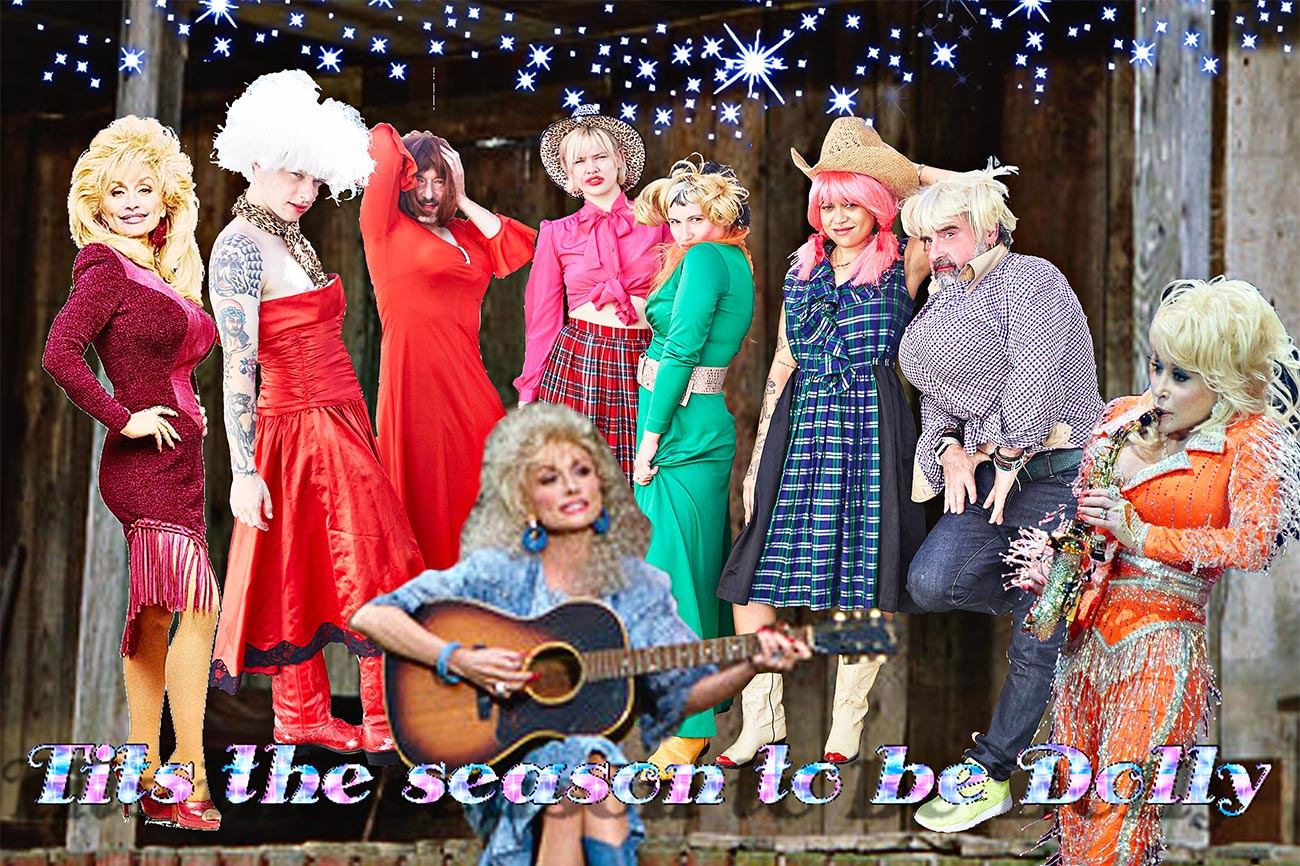 CLOSED: Christmas Eve
CLOSED: Christmas Day
CLOSED: Boxing Day
OPEN: New Year's Eve
CLOSED: New Year's Day
CLOSED: 2nd Jan
Back on the Thursday the 3rd of January
celebrating fur, australia's most ambitious hair salon
19.12.2018

Remembering 22 years of perms, posters, performances and positive messages with owner Frank Valvo.
When Frank Valvo opened FUR with his partner Nat Clutterbuck in 1996, it was as a vehicle to express himself artistically. A creative who thrives on collaboration and whose mind forms ideas at twice the average rate, Frank saw FUR as a way to help other hairdressers "find their own style in a space where they didn't have to be a cookie cutter." And over two decades, that's just what they've done. As the go-to for Melbourne kids who crave cool, interesting hair, FUR is as much a community of like-minded thinkers as it is a salon or business. Beyond the bold makeovers and urban legends regarding the vast amount of bleach they use every day, FUR is like a second home to many creatives, attracted by the genuine heart and soul injected into the place by its owners.
Also a testament to this creative community is the incredible amount of cool merch FUR has created over the years. Working in collaboration with artists and close friends like Fergadelic, Shauna and Misha from P.A.M., Six Degrees architects, Esther Olsson, HTRK's Jonnine Standish, Deanne Cheuk, James Eisen and many more, they've made everything from controversial staff uniforms to traffic-stopping totes and t-shirts, business cards, mugs, posters and even umbrellas. It's not unusual to walk out of FUR with more than just a great haircut and it's typically something that makes you think a little bit differently about the world.
Over their 20 years, FUR have made a colourful mark on the city. At their height they ran three sustainably-focussed salons before closing two to focus on their Fitzroy headquarters. Along the way they've thrown iconic parties raising money for mental health, allowed a group of young kids to take over their salon for two days for charity, had interpretive dancers roll around the floor during business hours, held second-hand fashion sales, art shows, filled their sinks with oysters and made beautiful mix tapes for anyone who cared to listen. Entertaining us—just beyond our comfort zone—has always been business as usual for these guys.
At times it's an approach that has almost seen them shut down. For one of their more memorable window displays, Frank worked with an artist, sticking up 370 images from old porn magazines alongside messages like 'Be Brave, Don't Shave' and 'Go Sicilian, Not Brazilian'. As he explains, the sentiment was "actually very anti-porn" but the public, as well as a Jehovah's Witness convention that had ambled by, apparently didn't see it that way and after numerous complaints, the police demanded its removal.
As a self-declared provocateur who loves pushing creative limits, Frank isn't thrilled with the trajectory of hairdressing. He explains, "barbers have been really bad for hair creativity. Sure, it's cheaper but they do the same thing to everyone. No one has hair anymore. Like, have some hair, who gives a shit!" Alongside this is his desire to make hairdressing respectable as a craft again. With people cutting hair at home and barbers bringing down the price, and along with it the standard, Frank would like the industry to re-think its approach and help to bring some class back to hairdressing. To this end, he and his staff recently began wearing suits in the salon. He does what he can.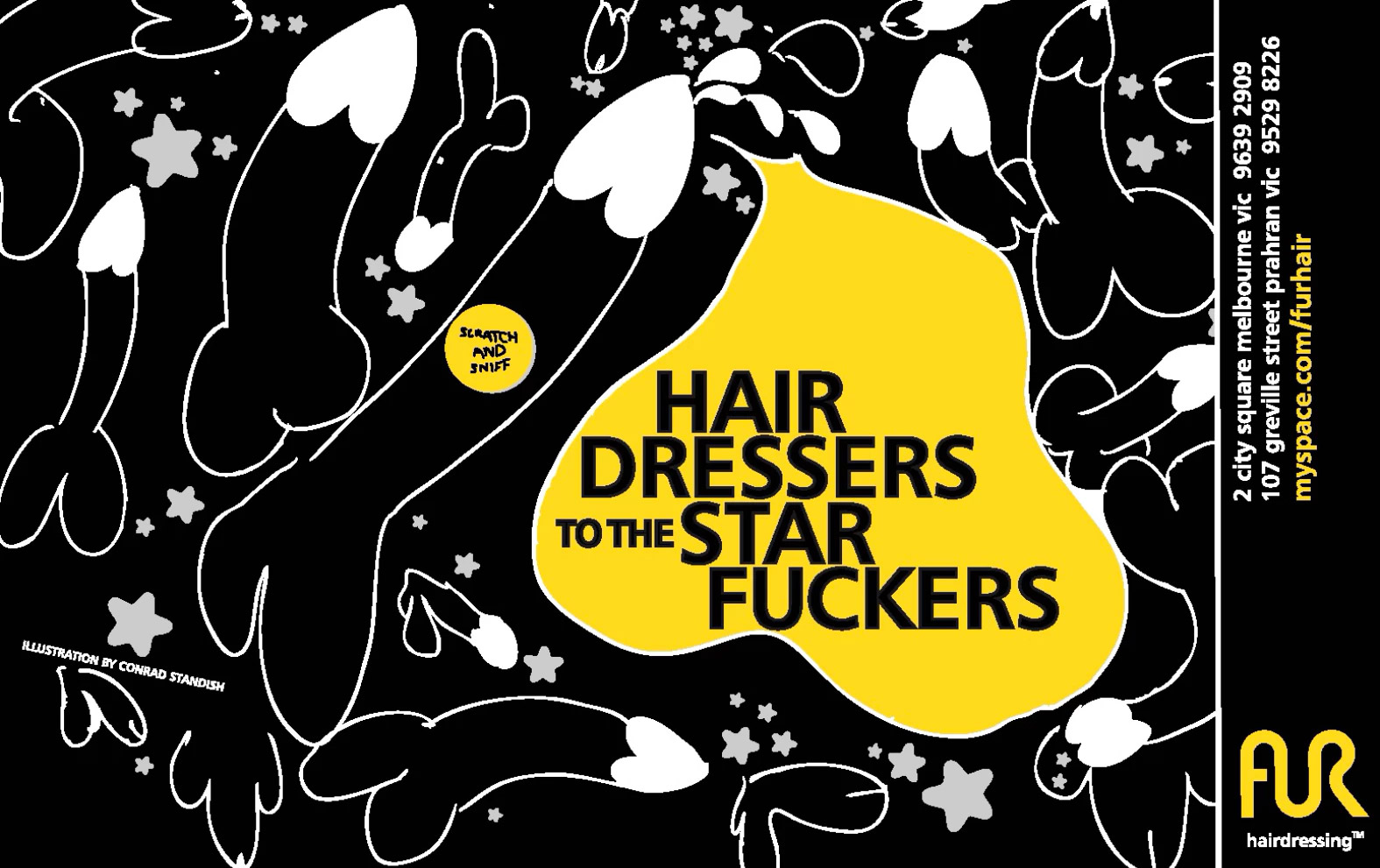 In terms of hair trends, right now FUR is focussed on "grungy, punky, extreme looks"—clever cuts that look like they could be done at home, but couldn't have been done at home. In line with this, Frank is also on a mission to make crimped hair acceptable for men again. He's not wrong when he reminds us that "it looked great on Robert Smith" and we have little doubt that if anyone can convince guys to grow and crimp their hair, it's going to be the man behind FUR.
This article was originally published in i-D
FUR/I-D/Vice article
06.12.2015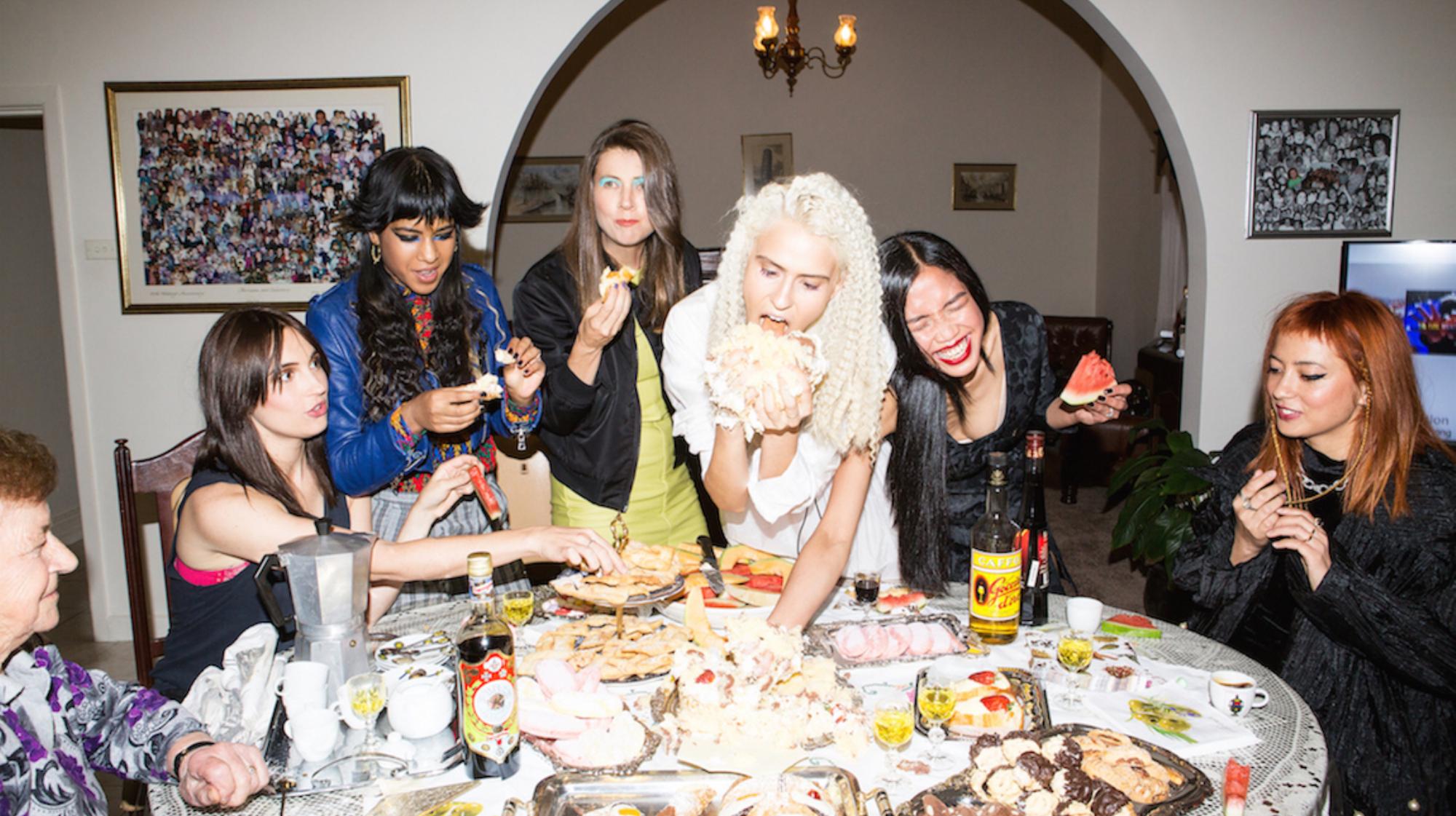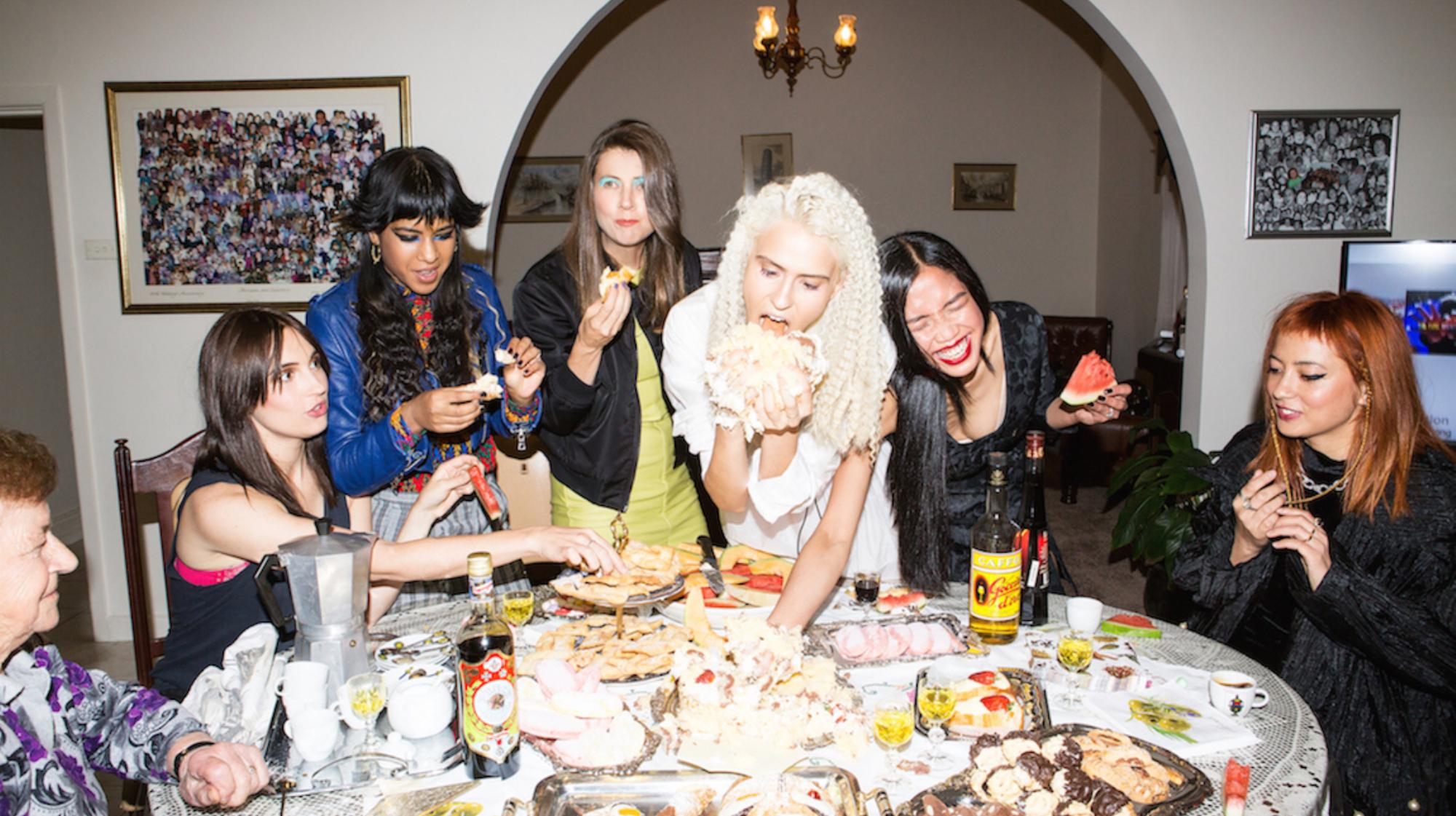 http://i-d.vice.com/en_au/article/a-leaders-summit-of-music-hair-and-food-fights
↑
CLICK LINK
FUR STAFF BLOG
04.04.2015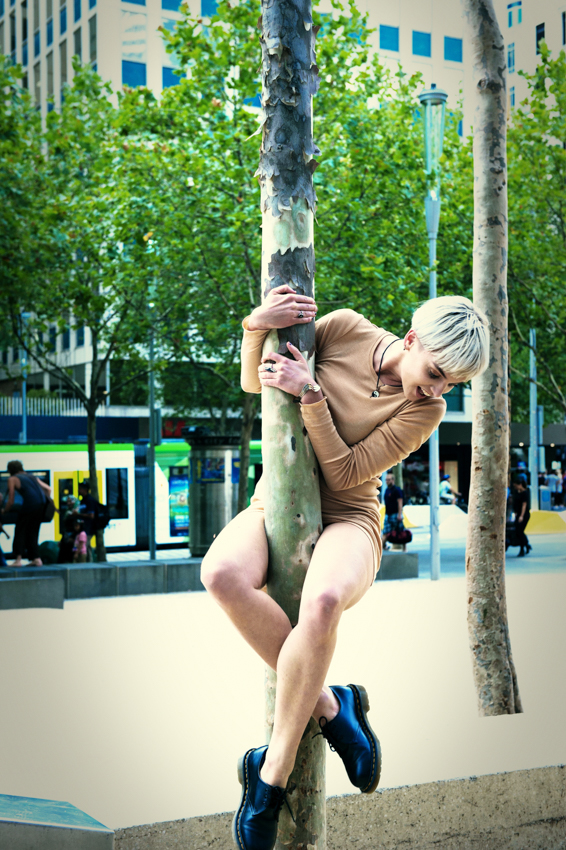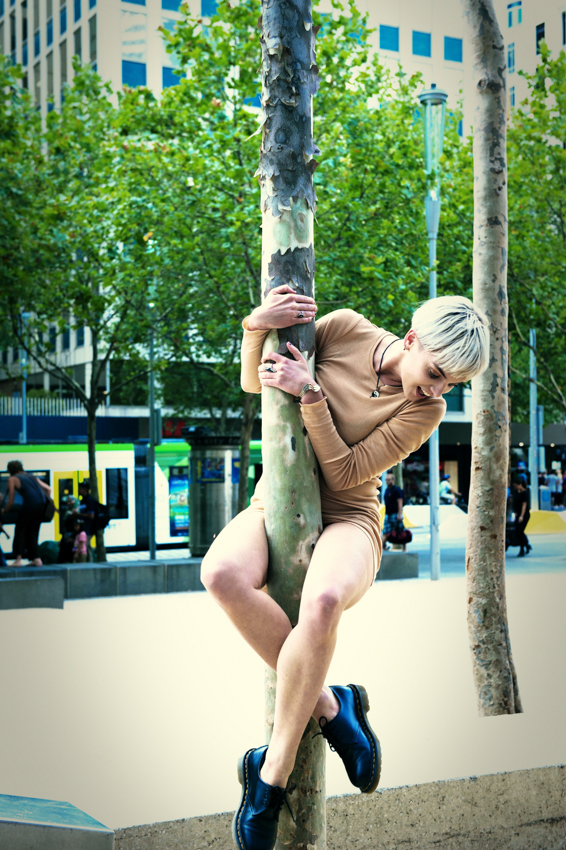 Name: Tara
How long you been at Fur: I'm in my 3rd year
Where you from: around Ringwood way
Where you at: 3rd year apprentice!
Fave styles to do: definitely love colouring, especially blonde, bleaches, crazy colours and…. rainbow things.
What about your own hair: I like my current bowl cut. Colour wise, it was blue last week, it's blonde this week and I think next week I'm going to go blue again.
Last thing you listened to on your iPod: Ryan Elliott mix from Panorama Bar.
Last shopping splurge: Marques Almeida denim dress
What's doing after work: Getting ready for the Inner Varnika festival!
FUR 5 SEX
18.03.2015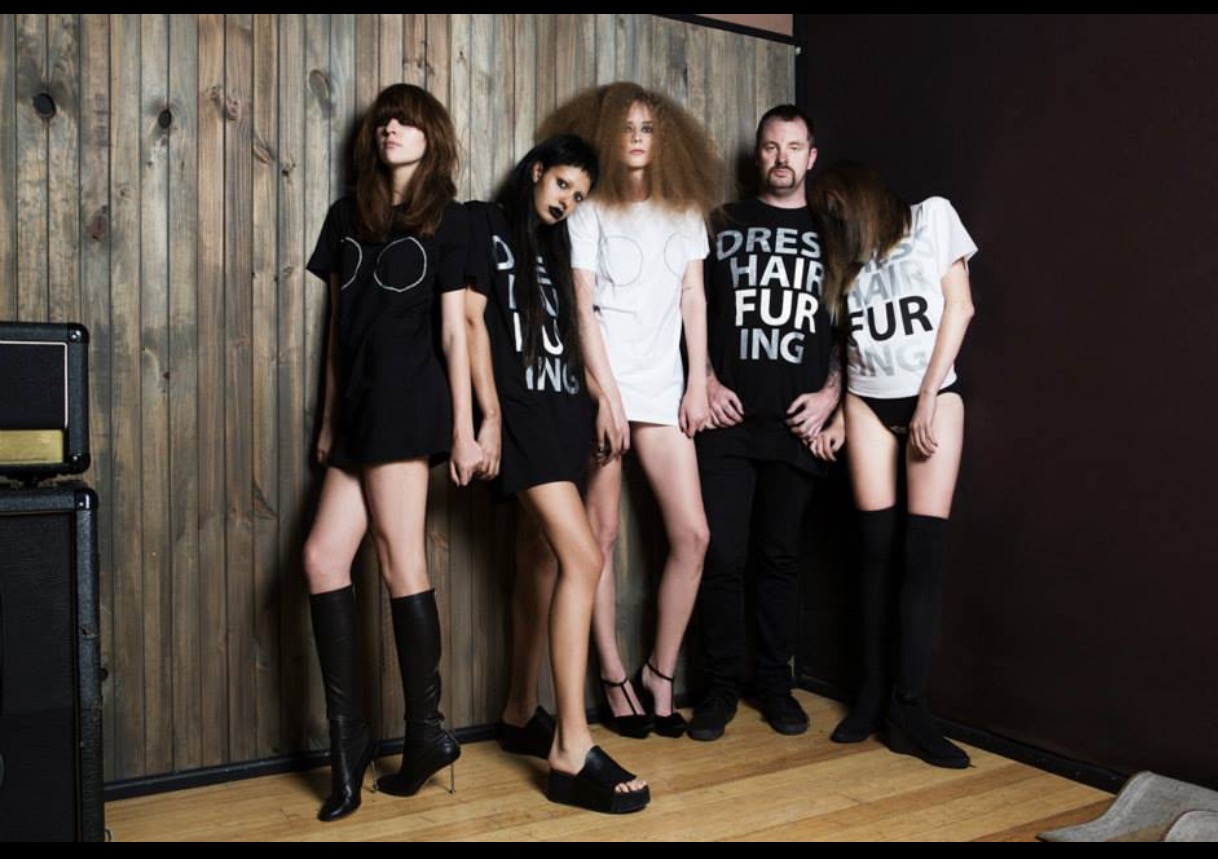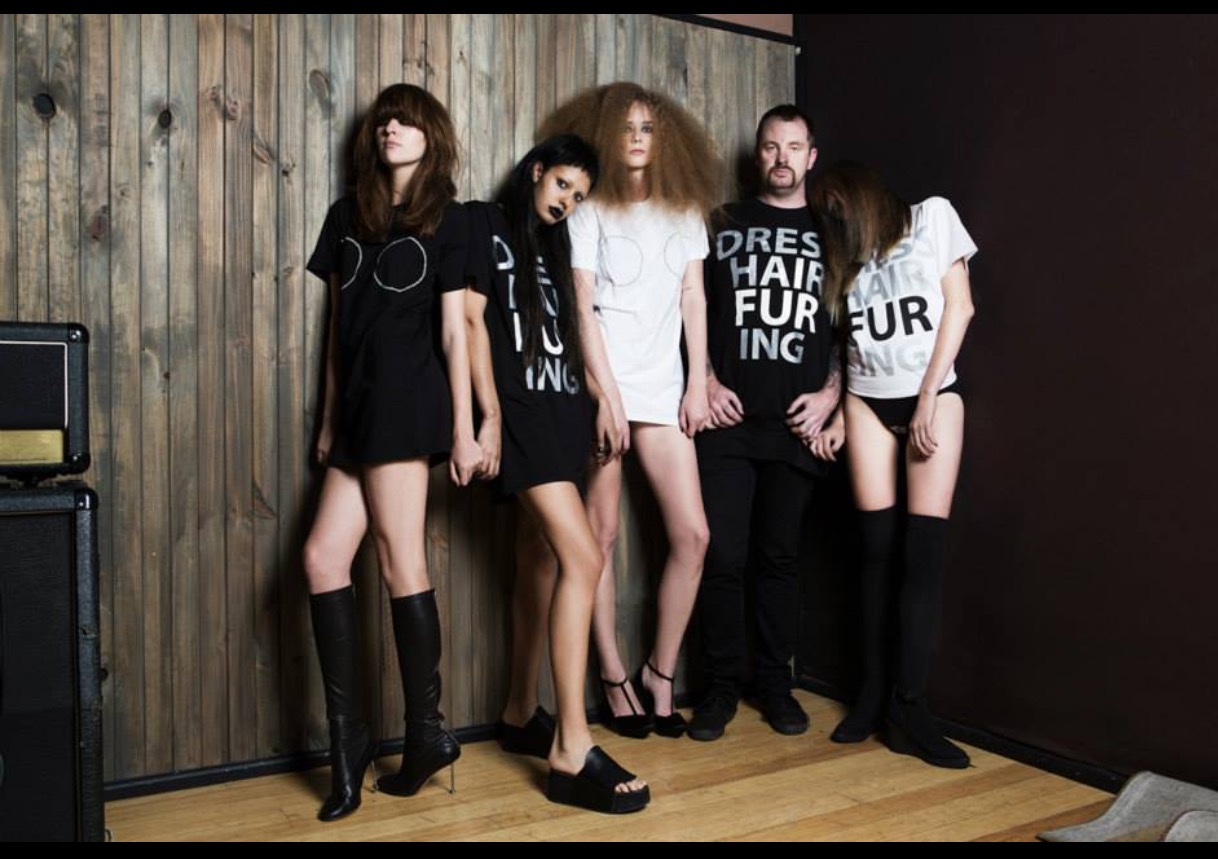 IMG_7832
↑
CLICK ME [IMG]
FUR STAFF BLOG
04.02.2015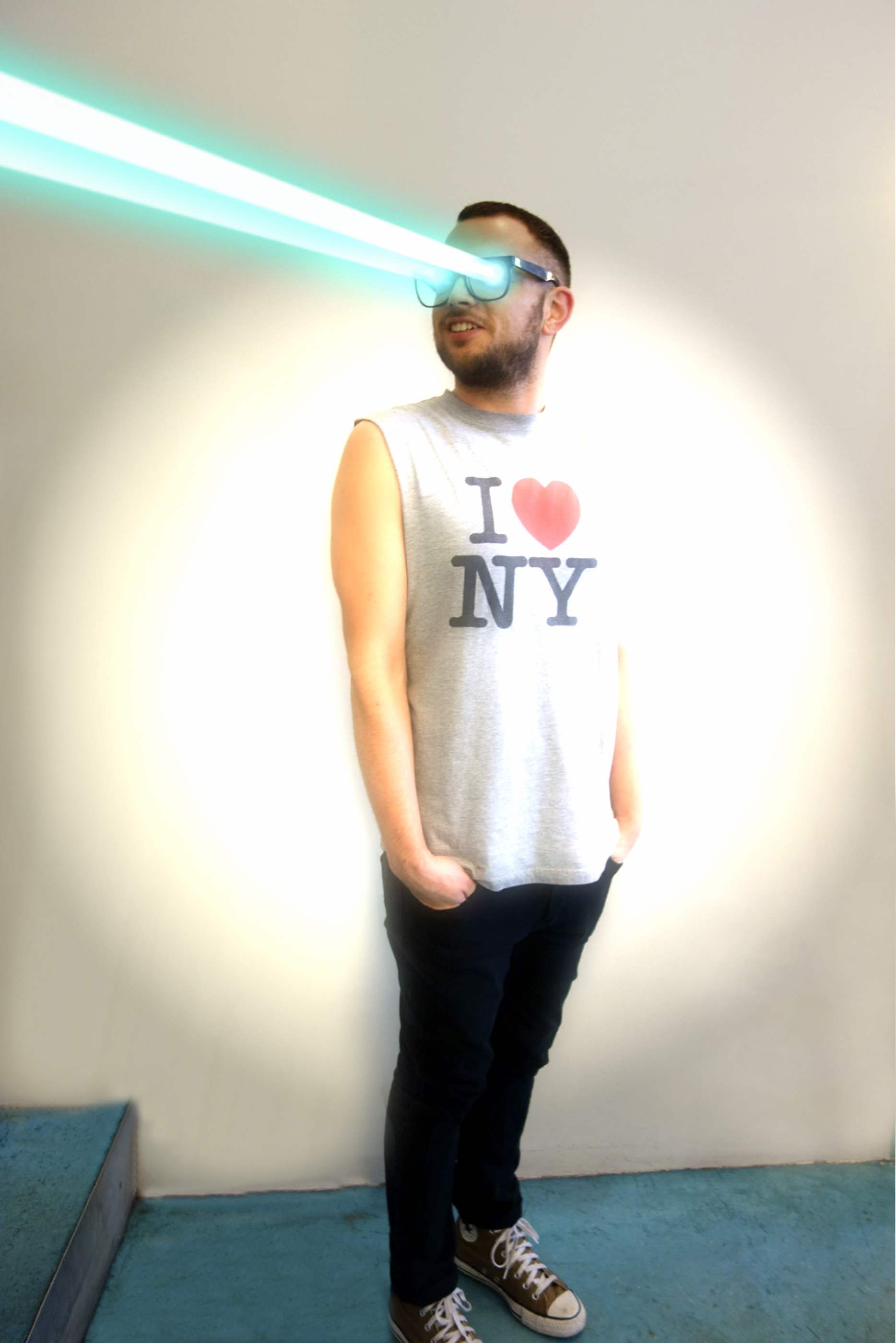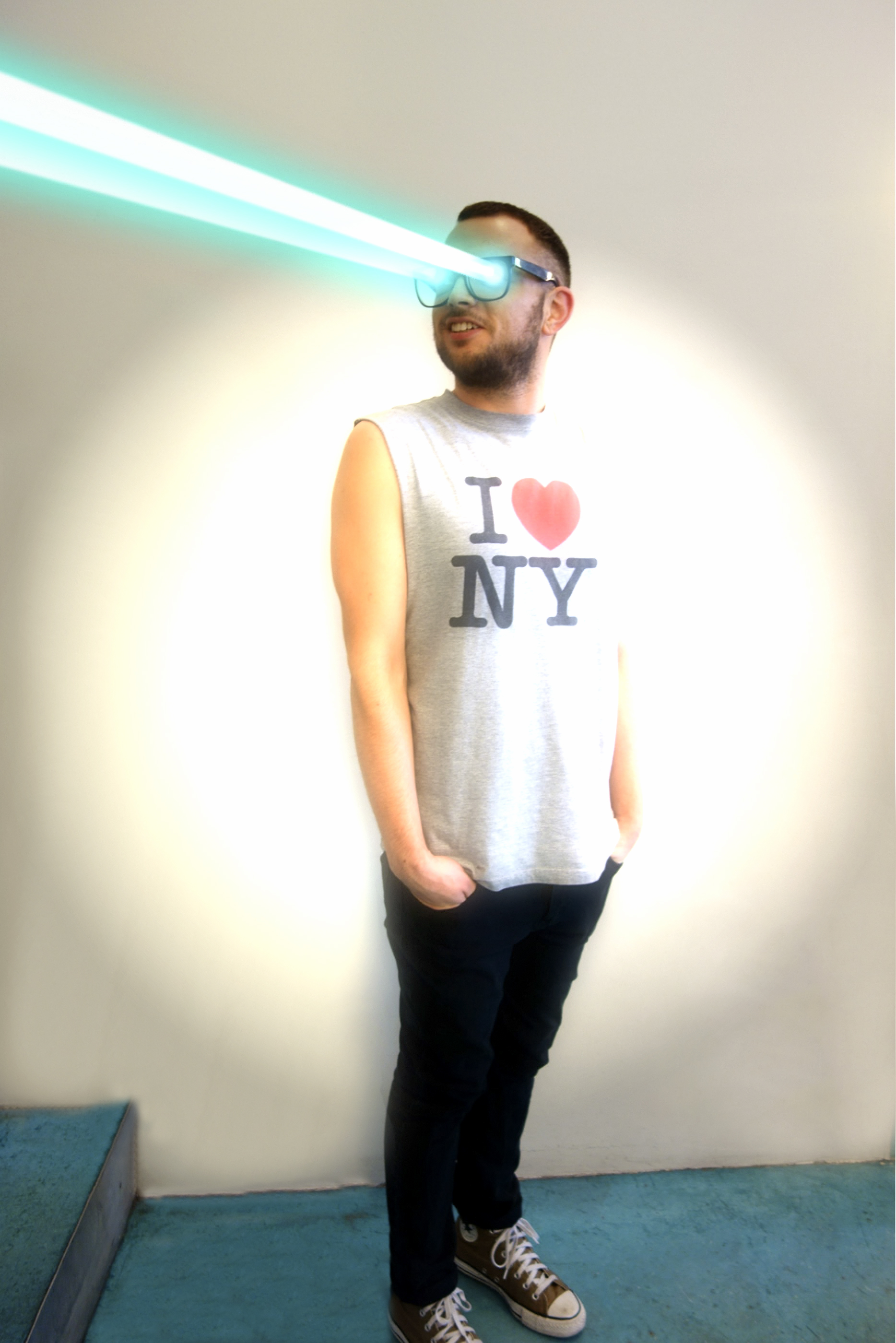 Name: Greg
Where'd you come from: Before I worked here I was in London at a salon called Taylor Taylor.
Where you at: Fully qualified, yup.
Fave styles to do: I like doing it all. Variety is the spice of life!
What's your daily commute like: I live in St Kilda so I walk in…
Last thing you listened to on your iPod: Um, old disco, like the latest playlist has The Tramps… and old school stuff.
Last shopping splurge: A pair of desert boots I bought in Japan.
What's doing after work: Wednesday is hump day so I think just a couple of drinks and dinner at home with Anna (who also works at FUR).
FUR STAFF BLOG
22.01.2015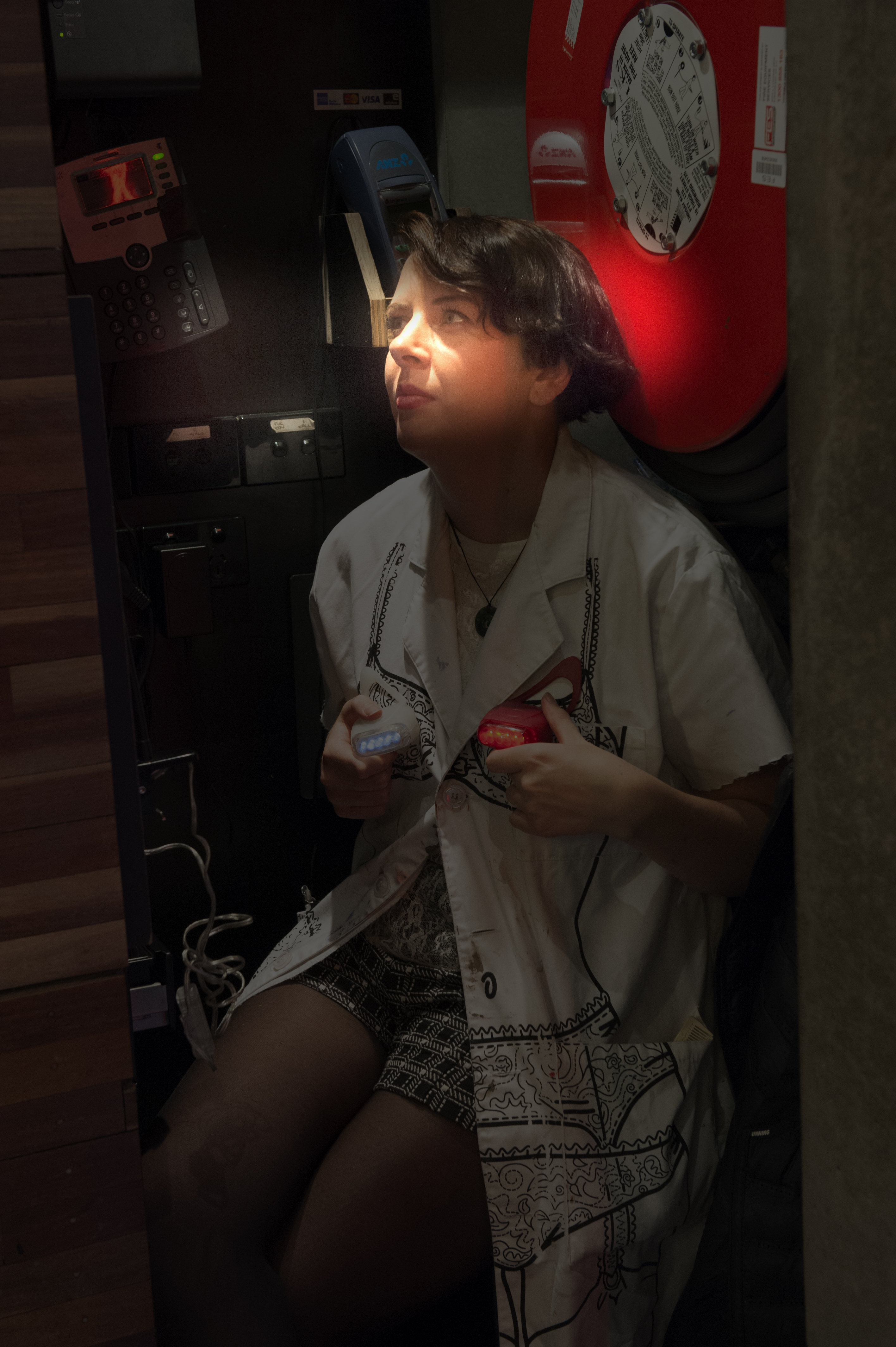 Name: Jess
How long you been about Fur: I think since October 2014…
Where'd you come from: I was at Biba.
Where you at: qualified been hairdressing for 8 years. I hated school and needed an escape plan…. ;)
Fave styles to do: I love colouring, and I like foils probably because I like zoning out while I do it.
What's your daily commute like: I live in Fitzroy North so I catch the tram in.
Last thing you listened to on your iPod: I listen to soundcard… lots of stuff but no pop music. I also just bought a bunch of records: Flaming Lips, Worlds End Press and a bunch of others.
Last shopping splurge: Probably my Birkenstocks!
What's doing after work: I'm going to the movies I think to see the Hobbit, the 3rd one.
FUR STAFF BLOG
11.01.2015


Name: Jasper
How long you been about Fur: 7 months, very stoked to have the position.
Where'd you come from: Sunshine Coast.
Where you at: 2nd year apprentice.
Fave styles to do: short bobs, edgy, short, styles.
What's your daily commute like: I catch the tram, but I need to start running to work.
Last thing you listened to on your iPod: Parkway Drive and a lot of metal
Last shopping splurge: Bat shirt from Jack London
What's doing after work: Going home to watch football!
FUR STAFF BLOG
06.01.2015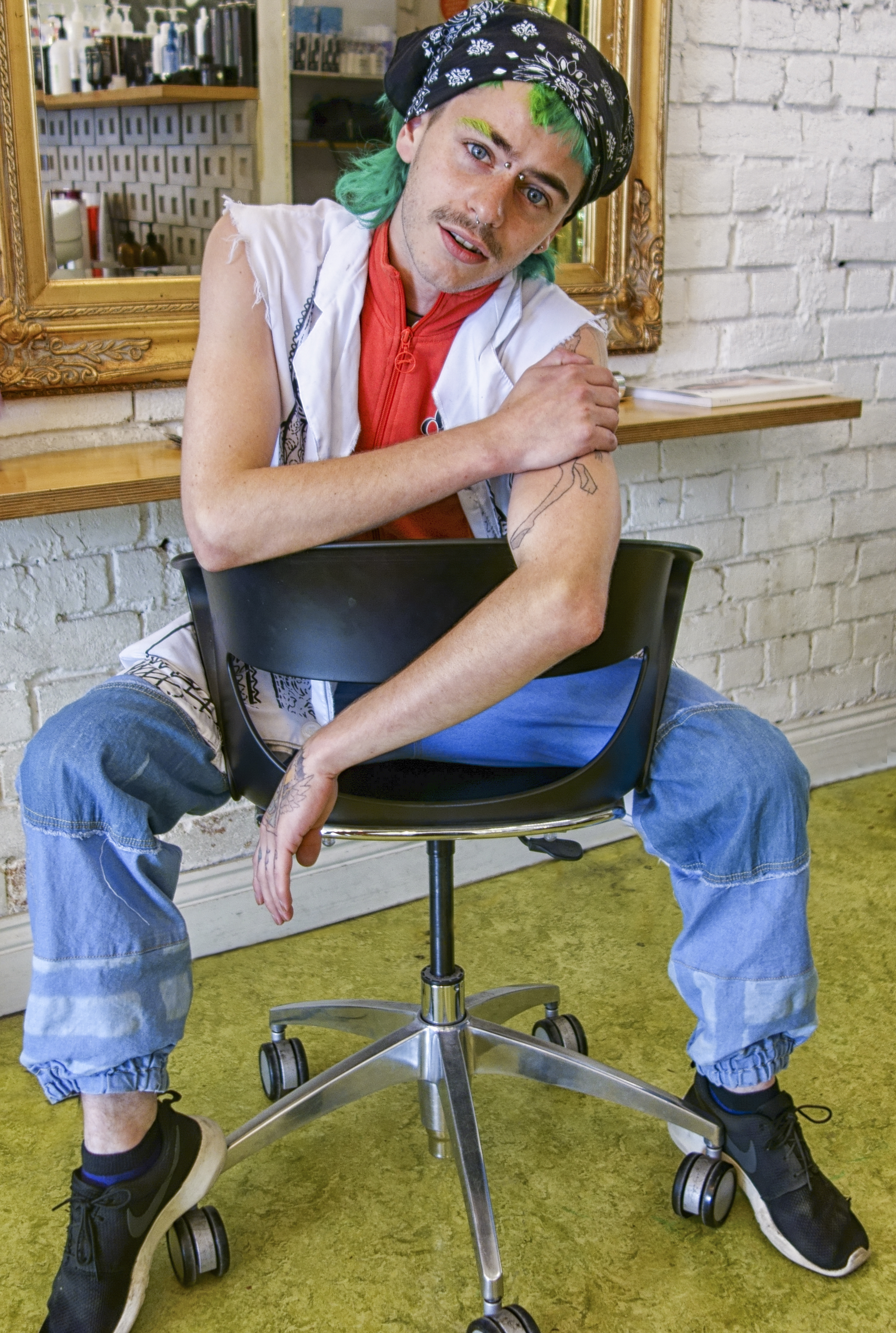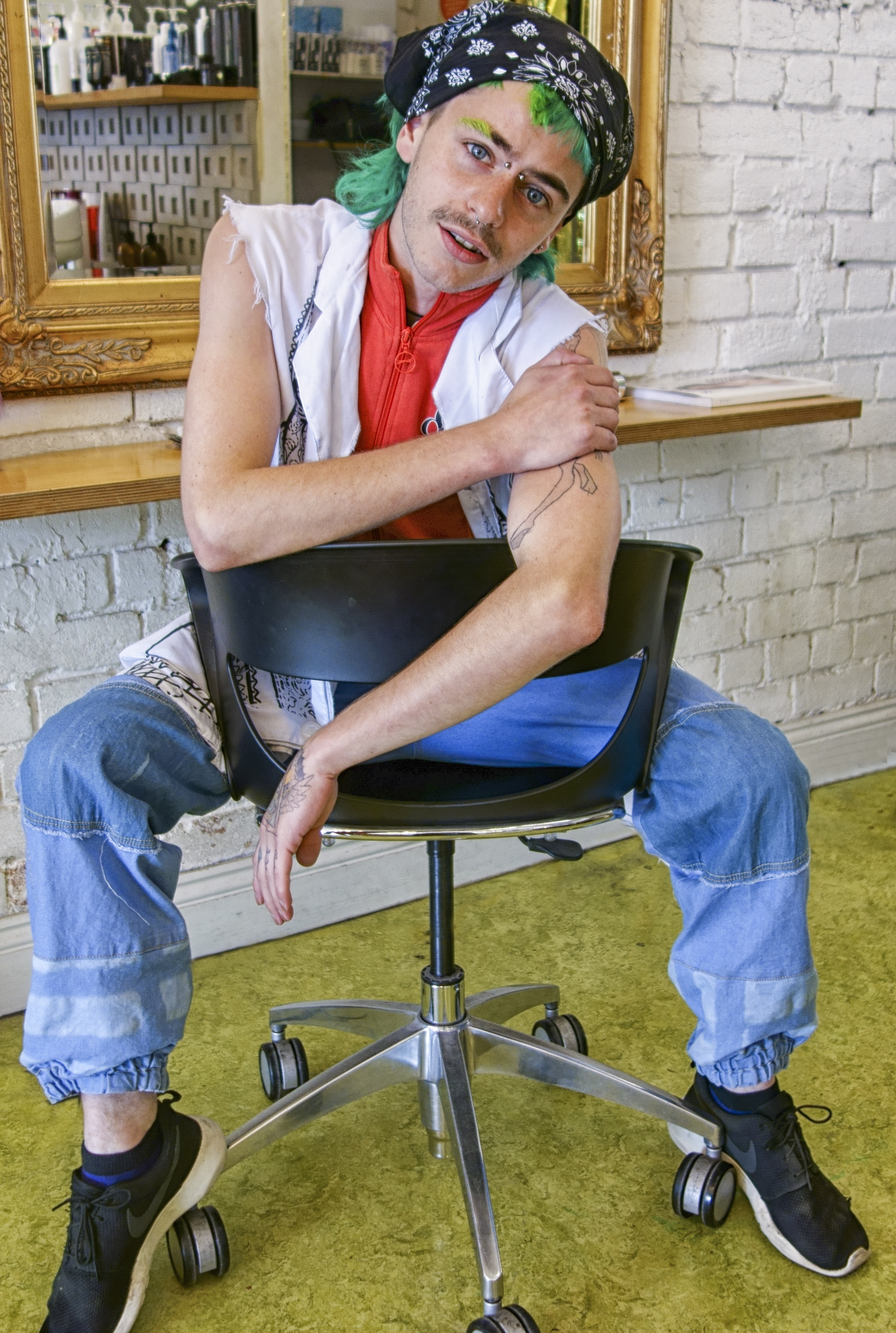 Name: Justice
How long you been about Fur: Like 8 or 9 weeks! I love it.
Where'd you come from: From Sydney, a salon called Prema.
Where you at: Fully qualified, been hairdressing nearly 8 years.
What drew you to hairdressing: I was always telling my mum I want to be one, mum always said "no no"… and then she finally accepted it and I then had to start doing her hair colour ;)
Favourite hairdo's to do: I love working with manic panic colours – crazy hair colour range that's been around since the 70's. It was developed by Blondie's backup singers.
Last thing you listened to on your iPod: last thing I listened to was a kind of deep house track, but I listen to a lot of Trap and I like Azealia Banks.
What's doing after work: learning the dance moves for the FUR video we have to do, ha.